At the firm, we bring a wealth of experience in not only the practice of law, but also law enforcement and hands-on investigation
First and foremost, do not speak to law enforcement officers or prosecutors without an attorney present. You can severely damage your case, and you may be assisting in your own prosecution. You are under no obligation to provide incriminating evidence that will be used against you.
It is vital that you contact the firm of Lea P. Krauss, Esq. PA as soon as possible after an arrest or immediately upon learning you are under investigation. As a former prosecutor, Lea P. Krauss fully understands the investigatory process and the behind-the-scenes activities of a criminal case. Put our experience and knowledge to work for you or your loved ones.
We have far more strategies available to us the earlier we become involved in a case. Often, while a case is still being investigated, we can persuade the State Attorney's Office not to pursue criminal charges by providing convincing evidence that charges are not warranted.
Similar strategies apply when you have been arrested but not yet formally charged. (Just because you have been arrested doesn't mean you have been charged.)By investigating your case and communicating with police and prosecutors, Lea P. Krauss, Esq. may be able to convince them to abandon a case or file reduced charges, even if you already have been arrested.
We have the experience, skill and training to help in your time of need.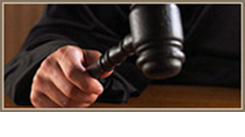 What Sets Us Apart
Our firm focuses on providing well-grounded, innovative solutions to your legal problems or those of loved ones. We are known not only for the high quality of our legal work, but also for the personal service we provide.