Juvenile Law
Our attorneys have extensive experience in handling juvenile law matters. We find that our immediate intervention can often prevent a matter from proceeding to juvenile court or can minimize the potential serious consequences that arise from a juvenile detention.
When a minor (a person under 18) violates a criminal law, it is considered a juvenile delinquency case. Cases alleging child abuse or neglect against parents or guardians are considered dependency cases. Under the Juvenile Justice System, police, probation officials, and the State Attorney have broad discretion over how to treat juvenile offenders. Juveniles can be released to their parents or confined in juvenile hall. Because of this flexibility, juveniles can greatly benefit from representation by an experienced juvenile law attorney who can work with authorities to achieve the best possible outcome.
The consequences of a juvenile arrest can be serious and life-changing. Therefore, it is vital to have legal representation at all juvenile proceedings.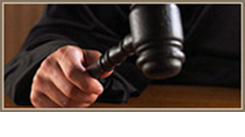 What Sets Us Apart
Our firm focuses on providing well-grounded, innovative solutions to your legal problems or those of loved ones. We are known not only for the high quality of our legal work, but also for the personal service we provide.