Felonies
Felonies encompass the most serious criminal offenses, and a felony conviction can result in prison terms of more than a year, lengthy probation, hefty fines or even the death penalty The State Attorney will determine whether to prosecute a crime as a felony or misdemeanor.
Felonies can involve bodily harm to another person or large sums of money. We represent clients charged with any type of felony, including:
Possession of Cocaine (or other narcotics)
Delivery or Possession with Intent to Deliver Cocaine (or other narcotics)
Driving While License Suspended as a Habitual Offender
Grand Theft
Burglary
Embezzlement
Domestic Violence
Aggravated Assault
At the law firm of Lea P. Krauss, founded by a former prosecutor, we possess a number of strategies that may result in a dismissal of all charges, reduced charges being filed against you, a favorable plea agreement, a reduced sentence or even an acquittal.
Besides the possibility of serving a prison sentence upon a felony conviction, you may also face restrictions on your civil rights. Convicted felons are not allowed to serve on juries or possess firearms, and, in many jurisdictions, cannot vote or practice certain professions.
Because of the seriousness of the consequences, it is imperative that you speak to an experienced Florida criminal defense attorney. A felony charge does not necessarily have to result in a felony conviction.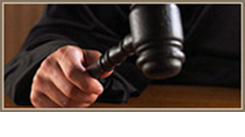 What Sets Us Apart
Our firm focuses on providing well-grounded, innovative solutions to your legal problems or those of loved ones. We are known not only for the high quality of our legal work, but also for the personal service we provide.