FAMILY LAW & MEDIATION
FAMILY LAW
Caring, assertive and discrete representation
We understand that when clients come to us for help, they are often facing the breakdown of a family unit that was once a source of emotional and financial support. The prospect of divorce initiates a wide range of emotions and can be traumatic for most individuals. Hiring a divorce lawyer early in the process can ease some worries and may even help resolve your case quicker. We offer caring counsel to our clients while providing high level negotiation skills and assertive representation.

We handle all family law issues including:
Equitable distribution/Asset & debt division
Alimony/Spousal support
Child custody, time-sharing, and visitation
Child support
Paternity
Same sex family services
Post-dissolution modifications
Relocation
Pre-nuptial and post-nuptial agreements
FAMILY MEDIATION
The Lea P. Krauss difference
As a Florida Supreme Court Certified Family Mediator, Ms. Krauss welcomes the opportunity to assist partner attorneys and their clients in the resolution of all family matters. When working with Ms. Krauss, attorneys team up with a strategic partner to provide unparalleled dispute resolution services and final settlement decisions that rest with clients.
When you add Lea P. Krauss to your team
You are equipped to take on more cases
Your clients come to a swift resolution of disputes
You add a valuable strategic negotiator to your team
Former prosecutor heavily skilled in negotiations
As a former prosecutor with the Broward County State Attorney's office, Ms. Krauss' tenure as an Assistant State Attorney affords her unique insight as well negotiating experience.
Successful resolution always comes first
The ultimate goal of the office of Lea P. Krauss is to assist with the complete and swift resolution in the best interest of the client. Ms. Krauss strives to ensure that the client mediation process is positive and cost effective.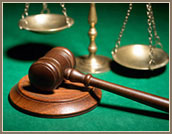 What Sets Us Apart
Our firm focuses on providing well-grounded, innovative solutions to your legal problems or those of loved ones. We are known not only for the high quality of our legal work, but also for the personal service we provide.