Theft Crimes
If you or a loved one has been accused of, or arrested for committing a theft, you need the immediate assistance and representation of an experienced, aggressive theft defense attorney. At the law firm of Lea P. Krauss, it's founder is a former Assistant State Attorney whose job it was to prosecute these crimes. We understand the ins and outs of theft cases and are staunch advocates for our clients.
Theft crimes vary widely and carry an array of serious punishments. Among the theft crimes defended by Lea P. Krauss are:
Grand Theft – Item(s) more than $300
Petty Theft – Item(s) less than $300
Grand Theft Auto
Receiving Stolen Property
Retail Theft
Shoplifting
Theft of Services
Issuing a Bad/Worthless Check
Identity Theft
Bribery
Counterfeiting
Embezzlement
Misuse of Public Funds
Welfare Fraud
Serious Consequences
The jail term and/or fine for a theft crime, may be drastically increased if the theft was committed with a firearm or other weapon or if the theft resulted in an injury or death. The value of property stolen also impacts the level of punishment.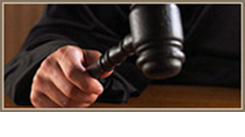 What Sets Us Apart
Our firm focuses on providing well-grounded, innovative solutions to your legal problems or those of loved ones. We are known not only for the high quality of our legal work, but also for the personal service we provide.