Disorderly Conduct/Disorderly Intoxication
Disorderly conduct generally is defined as committing any act in such an unreasonable manner that it disturbs or alarms another and provokes a breach of the peace.
If you or a loved one has been accused of a crime, you need a seasoned criminal defense attorney in your corner. Please contact us before or after charges have been filed for a complimentary case evaluation by an expert Florida criminal defense attorney. By applying our vast resources, we may be able to minimize or eliminate the penalties you face. We will work tirelessly to ensure the best possible outcome for your case.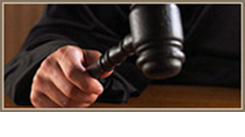 What Sets Us Apart
Our firm focuses on providing well-grounded, innovative solutions to your legal problems or those of loved ones. We are known not only for the high quality of our legal work, but also for the personal service we provide.