DUI – 10-Day Driver's License Rule

Keep your DUI ticket!
During the first ten (10) days of your arrest, you are legally permitted to drive, IF your license was valid at the time of your DUI arrest. Your DUI ticket serves as a temporary driver's license, so keep it with you. Therefore, it is very important that you SAVE YOUR DUI TICKET.
What you MUST do within 10 days of your arrest!
During the 10 days following your arrest, you or your attorney MUST submit an application to the DMV for a Formal Review to the Board of Administrative Reviews, in order to obtain up to an additional 45-day extension to drive while your DUI is pending. In submitting an application, you or your attorney are asking for a hearing to challenge the suspension of your driver's license by the Department of Motor Vehicles.
Your 10 days start the day after your arrest and include holidays, Saturdays and Sundays. (Example: If you were arrested on January 1st, your ten (10) days expires on January 11th. Therefore, the last day you can drive on this 10-day permit is January 11th.)
Even if 10 days have passed, it may be possible to get a DMV hearing, depending on the facts of your DUI case. If you are beyond 10 days, contact our office immediately to try to protect your driving privileges.
How We Can Help
10-Day Driver's License Rule
DO NOT JUST PLEAD GUILTY TO DUI!
Can I Beat This DUI?
ABCs of DUI Evidence
DUI Penalties
How to Get Your License Back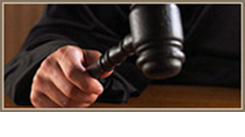 What Sets Us Apart
Our firm focuses on providing well-grounded, innovative solutions to your legal problems or those of loved ones. We are known not only for the high quality of our legal work, but also for the personal service we provide.