DUI – DO NOT JUST PLEAD GUILTY TO DUI!

An arrest does not equal guilt!
DUI charges are based upon a police officer's subjective opinion as to whether you are "drunk." The officer often decides to make an arrest based on your performance on field sobriety exercises ("FSE's") and your driving (e.g. failing to maintain single lane, speeding or a traffic accident). Also, an officer can arrest you for simply being under the influence of alcohol without any reference to the blood-alcohol level at all!
However, an arrest for DUI is NOT the same as a being guilty of DUI! You may be guilty, or you may not be guilty! There is a considerable amount of research that an attorney can do to defend a DUI case in court and in a DMV driver license suspension hearing.
Ms. Krauss trained at the Institute of Police Technology & Management on how to properly administer a standardized FSE and studied its admissibility or inadmissibility in court.
How We Can Help
10-Day Driver's License Rule
DO NOT JUST PLEAD GUILTY TO DUI!
Can I Beat This DUI?
ABCs of DUI Evidence
DUI Penalties
How to Get Your License Back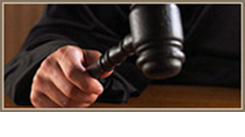 What Sets Us Apart
Our firm focuses on providing well-grounded, innovative solutions to your legal problems or those of loved ones. We are known not only for the high quality of our legal work, but also for the personal service we provide.